History
Rathfriland High School first welcomed pupils in September 1961 with an intake of 311 pupils from more than 12 Primary Schools. The school has prospered throughout its over 60 years, growing in reputation and stature throughout the community.
In 1973 an additional Science Laboratory and Art and Design accommodation were added to the school, whilst new office accommodation was provided in 1992. Temporary mobile classrooms have been required from time to time to meet the school's needs.
Academic success has been a feature of the school since the out set with external examination performance consistently well above the Northern Ireland average for schools of its type. This success has been founded on the dedication of an excellent staff, past and present, many of whom have served in the school for more than 25 years.

Throughout its history the school has participated in a wide range of sport and extra curricular activities often achieving a measure of success beyond its size. Notably 2009 saw the Under 15 Football Team becoming the inaugural winners of the Northern Ireland Small Schools' Cup.

Following the upgrading of the Home Economics facilities in 1999 a school extension incorporated a state of the art Technology and Design Suite in 2000. This was subsequently followed by significant modernisation of the Art and Science accommodation.
The school ICT facilities were also expanded from one to three suites, opening their doors in September 2006. A total of over 130 computers are used throughout the school to support the curriculum.
The PE changing rooms, PE office and tennis courts have also been extensively refurbished. In recent years a new PE indoor-facility and 3 mobile classrooms have been added to provide much needed space for our continued expansion of pupil numbers.
The School Foyer, the Main Office, the Principal's Office, a Literacy Support Area and Geography classroom has been refurbished and was completed in June 2010.
September 2012 saw the launch of our 'Fabulous at 50' book detailing the school's history. Many past pupils and staff joined in the celebrations.
The school's sports curriculum was greatly enhanced by the development of a 3G pitch in 2013. This state of the art facility was established in conjunction with Banbridge Council and is used as a shared community resource.
In January 2022 a new Science lab was added to the school. The extension was named the Harper Suite after former principal of the school Mr Simon Harper. Within this extension new much needed pupil toilet facilities were added with the growth of pupil numbers.

Demographic trends in the area and Primary school amalgamations over time are reflected in the school's current rising enrolment of some 365 pupils drawn from 8 local Primary Schools.

Given our growth in numbers, strong academic performance, extensive curriculum, good support from the local community and healthy budget, Rathfriland High School is well positioned to continue providing high quality education for young people of the area.
60th Anniversary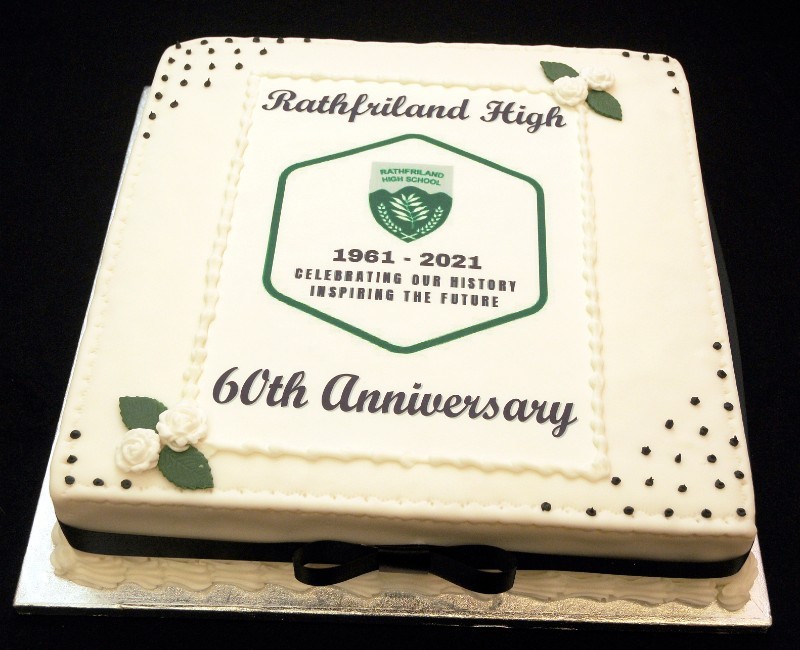 Haper Suite Build