Music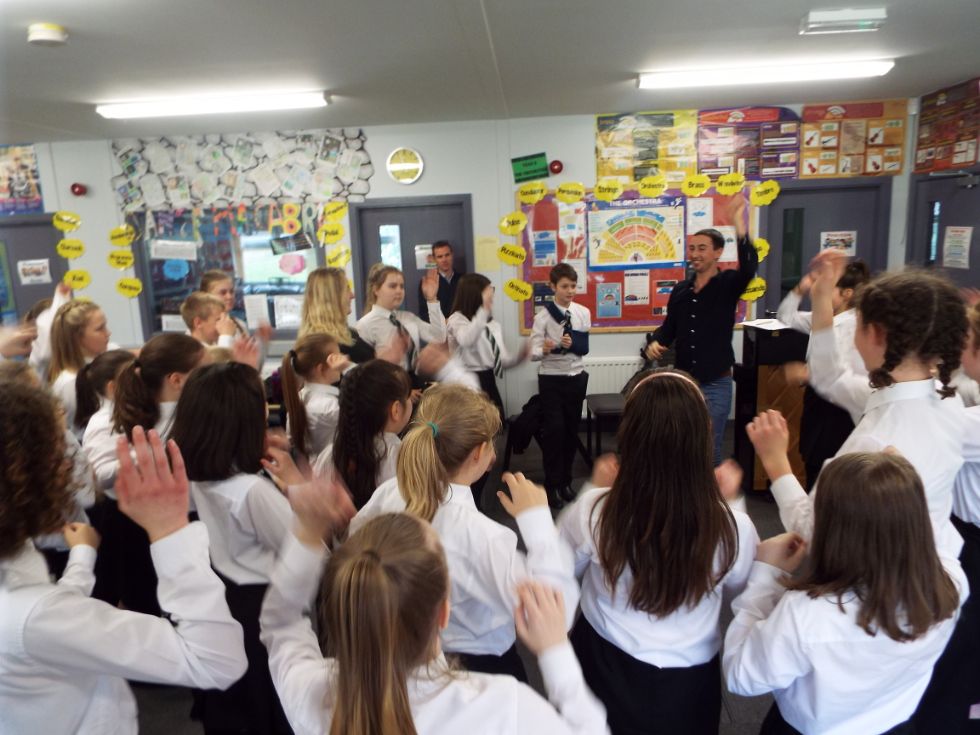 Music at Rathfriland High School is a vibrant and busy department!
Key Stage 3 pupils listen, perform and compose using a wide range of instruments including keyboards, drum kits, guitars, tuned and world percussion. Pupils will also learn how to use Apple Macbooks in creating their own music on Garage Band.
We offer a variety of instrumental lessons in Rathfriland High School. Currently, pupils can receive brass, string and woodwind lessons.
At GCSE level pupils develop their listening, performing and composing skills through units focused on Pop Music, Film Music, Classical Music and Musical Traditions in Ireland. Pupils perform on their chosen instrument/s individually and in small groups. They also learn how to compose their own music using Garage Band and the MIDI key boards.
Extra Curricular Activities
The School Choir practices weekly and consists of around 20 girls and they perform regularly at Prize Night, Christmas Carol Service and at Community events.
3 Peripatetic Tutors