Business Studies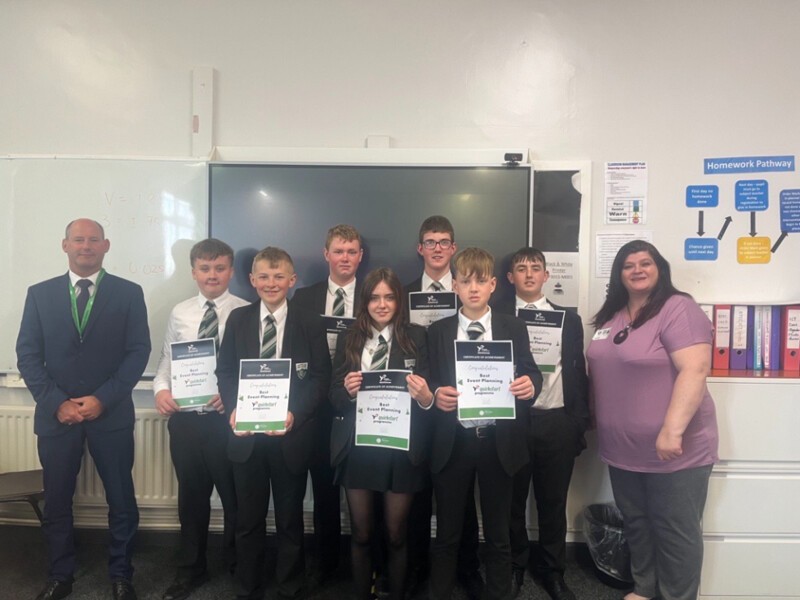 Staff
Mrs L Budde
Business Studies
Business Studies is a subject which pupils can choose to study at the end of Key Stage 3. It provides pupils with an insight into the world of work. No matter what they decide to do when they leave school, the chances are they will be involved in some way in a business, whether as an owner, an employee or a customer. Through study, pupils can discover more about how and why businesses operate in the way that they do and learn about their key functions.
GCSE Business Studies gives pupils the opportunity to gain business knowledge, understanding and skills. They begin to understand current events in local, national and global contexts. Pupils learn how to use relevant terms, concepts and methods effectively to describe business and economic behaviour. They also consider business ethics and the impact of business on the environment.
Business Studies gives pupils' access to a wide range of further education and training opportunities and career choices. It offers an excellent foundation for those wishing to pursue careers in management, marketing, human resources, accounting, banking and finance, business journalism, leisure and tourism, retail, entrepreneurship, government services and professions such as teaching and law to name but a few.
Course content
Students who study GCSE Business Studies follow the CCEA Specification. There are 3 Units of study:
Starting a Business

Unit 2: Developing a Business

Unit 3: Planning a Business
Students must complete all three units. The content of each is outlined in more detail below.
Unit and content

Assessment and weighting

Unit 1: Starting a Business

Creating a Business

Entrepreneurs, business resources, business ownership, the public sector, social enterprises, business location, aims and objectives and stakeholders.

Marketing

Market research, marketing mix, competition, customer service, international business, e-business and m-business.

Business Operations

Types of production, methods of manufacturing, quality assurance and health and safety.

40%

External written examination.

Short, structured questions and extended writing.

1 hour 30 mins

Unit 2: Developing a Business

Human Resources

Recruitment, selection, appraisal, training and motivation.

Business Growth

Business success and failure and growth.

Finance

Sources of finance, cash flow forecasts, financial statements, rations and break even.

40%

External written examination.

Short, structured questions and extended writing.

1 hour 30 mins

Unit 3: Planning a Business

Business Plan

Students complete the following:

• Booklet A: Planning; and

• Booklet B: Communicate Findings.

20%

Controlled assessment
Young Enterprise
Year 9 – Blast Off
Through the Blast Off YE workshop students get an enterprise and entrepreneurship experience while enhancing employability skills. They experience what it is like to start a business. The programme walks students through each step of the way, from coming up with an idea, to creating a pitch and counting all of the money at the end.
Year 10 – QuickStart Programme
This is a programme allows year 10 pupils the opportunity to run a mini business. Within the programme they develop their employability skills whilst working through a number of different tasks that will contribute to not only the running of their business but also their knowledge of business and the global economy.
Year 10 – Learn to Earn
Students learn about career choices, personal skills, recruitment and the cost of living to help prepare for successful futures.

GCSE Business Studies Course Content:
The specification has two units:
Business Start Up

Business Start Up

Production

Marketing

Business Development

Finance

Managing People

Business Growth

Business Plan
Assessment Structure:
Assessment is based on two external written examination papers which account for 75% of the final marks. The remaining 25% is based on a controlled assessment. GCSE Business Studies is modular and so pupils will sit an exam at the end of year 11.
Content

Assessment

Weighting

Availability

Unit 1:

Business Start Up

External written exam

1 hour 20mins

Format:

Structured questions

Worth 35%

Every Summer

(Exam taken in year 11 – can be retaken in Year 12)

Assesses unit 1

Unit 2:

Business Development

External written exam

1 hour 40mins

Format:

Three structured questions with an incline of difficulty

Worth 40%

Summer

Terminal Assessment

(Year 12 only)

Assesses any part of the course

Controlled Assessment

Format:

Candidates complete one task from a range of tasks released in September each Year.

Synoptic*

Worth 25%

Summer

Terminal Assessment
The full range of GCSE grades (A* - G) are available in this subject.