English and Drama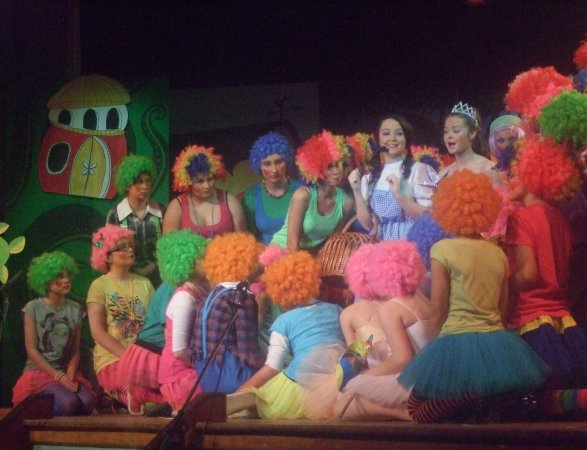 English: Key Stage 4
Year 12 pupils are following the CCEA syllabus for both English and English Literature. The Units we study are:
English Language
Study of Spoken Language
Multi-modal texts
Personal Writing
Creative Writing
Study of non-fiction texts
Functional Writing
Talking and Listening activities
Controlled Assessment: 60% Written Exam: 40%
English Literature
Mice and Men
Blood Brothers
Macbeth
Poetry Anthology
Short Story selection
Controlled Assessment: 25% Written Exam: 75%
A small number of pupils study for Essential Skills Level 2 as an alternative to GCSE
Extra Support
We offer extra Reading support with trained classroom assistants through the Reading Partnership Programme and Toe by Toe Reading Programme.
Other Activities
The English Department participates in a range of initiatives including Reading Partnership Programme, poetry and writing competitions, sponsored Read On, library, theatre visits, school newsletter and London Trip. Over the years there have been many successful school productions including 'Grease' (2009) , 'Wizard of Oz' (2011), 'Cinderella' (2013) Snow White (2015) and Grease (2017).
English at Rathfriland High School
At Rathfriland High School our aim is to encourage young people to achieve their potential. We give pupils a range of opportunities to develop their skills in all aspects of English. We encourage pupils to become confident readers, writers and communicators through active lessons which are engaging, challenging and meaningful.
At Key Stage 3 we follow the Revised Curriculum for N.Ireland. The Units we study are:
Year 8
First Days
It's My World
Poetry: Away with Words
Narrative Structure
Reader's Point of View
Crimebusters
Year 9
Magical Landscapes
Your Place and Mine
Different Text Types
Reading Film
Reading Between the Lines
Year 10
What a setting!
What a Character!
Writer's Craft
Media and Moving Image
Drama
Drama is taught as a discrete subject across the KS3 for one period per week.
Library
English classes use our library one period per week. A wide variety of fiction and non fiction books are available as well as computers for research!
Useful Websites
www. bbc.co.uk/schools/ks3/bitesize/English