Physical Education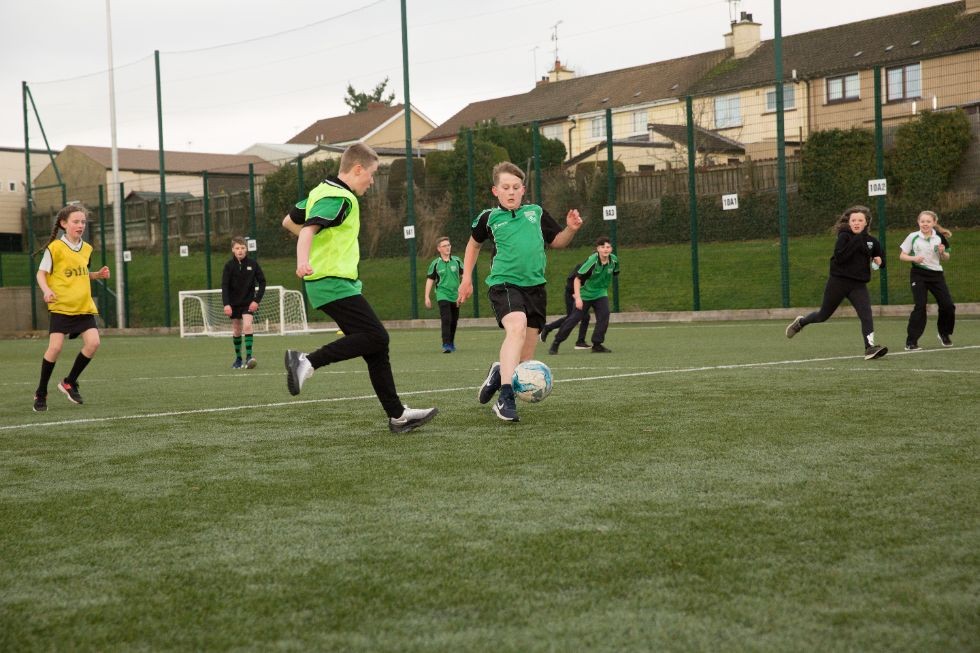 BTEC LEVEL 2 in SPORT
This course consists of both practical and theoretical components. It will enable the pupils to increase their knowledge as a performer but also as a referee and coach. In the theory aspects of the course pupils will gain further understanding of the body and factors that can affect sports performance.
The course is 75% coursework which is internally assessed
There is one electronic exam worth 25%
The structure of the course allows pupils to improve their grades through teacher feedback
The course focuses on teaching pupils how to become independent learners. This is a skill that will be a great benefit in Further and Higher Education
Pupils will also be given the chance to develop leadership skills through the teaching of peers and younger pupils.
Overview
This course will provide the pupils with experience for a number of different employment pathways that they can take through the sports sector, such as:
PE Teacher
Fitness Instructor
Personal Trainer
Sports Coach
Leisure and Tourism
This course can also be studied at Higher Level Education with the A Level equivalent at a number of local schools. This also means it can be carried through to University for a degree in Sport.
Pupils will complete four units over the two year course.
| Unit | Assessment |
| --- | --- |
| Fitness and Fitness Testing | Electronic Exam |
| Practical Performance in Sport | Assignments |
| Applying the Principles of Personal Training | Assignments |
| Planning and Leading Sports Activities | Assignments |
PHYSICAL EDUCATION PROGRAMME 2021 - 2022 – KEY STAGE 3
TERM 1 (15 weeks)

SEP-OCT ( 7) NOV-DEC (7)

TERM JAN –FEB (6)

2 (13 weeks)

MAR-APR (7)

TERM 3

MAY-JUN(14)

YEAR 8

P.E.

DB/JP

H.R.F.

BASKETBALL

H

BADMIN

GYM

TENNIS/S&F

YEAR 8 GAMES

DB

RUGBY

FOOTBALL

O

RUGBY

HOCKEY

ATHLETICS

DWE

NETBALL

HOCKEY

U

NETBALL

FOOTBALL

ATHLETICS

JP

HOCKEY

BASKETBALL

S

FOOTBALL/TAG RUGBY

BADMIN

ATHLETICS

YEAR 9

P.E.

DB/JP

B'BALL

GYM

E

H.R.F.

BADMIN

TENNIS/S&F

YEAR 9

GAMES

DB

FOOTBALL

RUGBY

FOOTBALL

BASKETBALL

ATHLETICS

LM

NETBALL

HOCKEY

M

NETBALL

FOOTBALL

ATHLETICS

JP

RUGBY

FOOTBALL

A

RUGBY

HOCKEY

ATHLETICS

DWE

HOCKEY

B'B/VOLLEY-BALL

T

HOCKEY

TAG RUGBY/BADMINTON

ATHLETICS

YEAR 10

P.E.

JP

B'BALL

GYM

C

BADMIN

H.R.F.

S&F/TENNIS

YEAR 10

GAMES

JP

RUGBY

FOOTBALL

H

RUGBY

VOLLEYBALL

ATHLETICS

LM

NETBALL

HOCKEY

E

NETBALL

RUGBY

ATHLETICS

DB

HOCKEY

B'B/VOLLEY-BALL

S

TAG RUGBY

FOOTBALL

ATHLETICS