Geography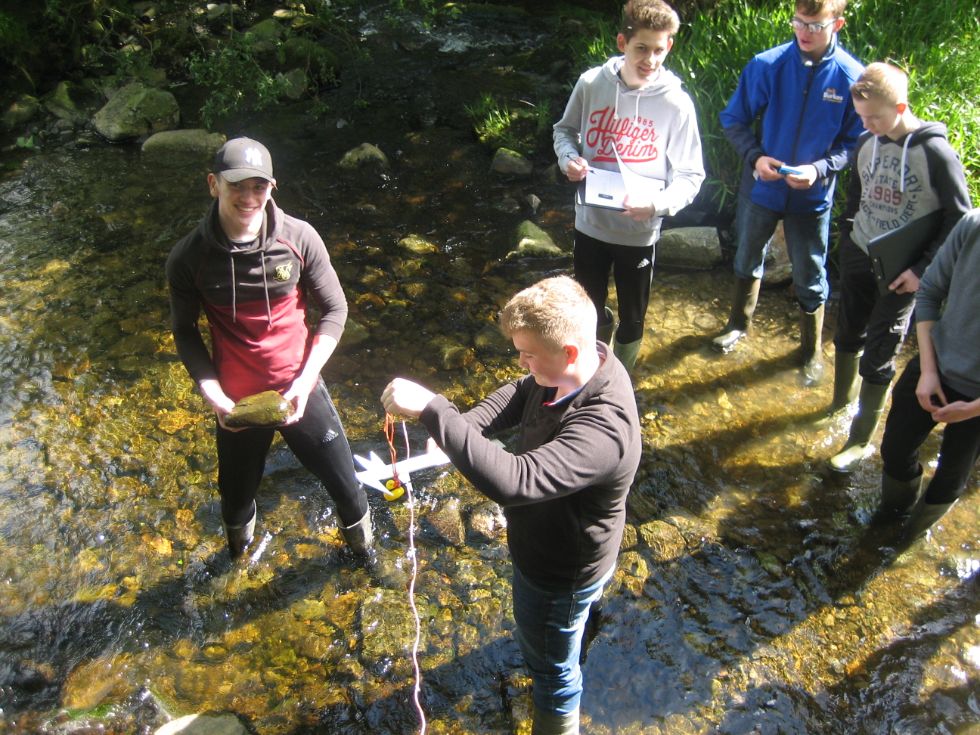 GCSE Fieldwork - R. Shimna. June 2019
GCSE Fieldwork - R. Shimna. June 2019
GCSE Fieldwork - R. Shimna. June 2019
GCSE Fieldwork - R. Shimna. June 2019
GCSE Fieldwork - R. Shimna. June 2019
GCSE Fieldwork - R. Shimna. June 2019
Year 10 - Receiving a water butt from NI water
GCSE Fieldwork - R. Shimna. June 2019
GCSE Fieldwork - R. Shimna. June 2019
GCSE Fieldwork - R. Shimna. June 2019
GCSE Fieldwork - R. Shimna. June 2019
Key Stage 3 Geography
'Without Geography – You are nowhere!'
Aims
The overall aims of the Geography Department are to:
Introduce pupils to a range of physical and human geography and the concept of sustainability using a variety of teaching and learning strategies.
Allow pupils to develop their key geographical skills through fieldwork, map work and recording, presenting, analysing and interpreting data.
Encourage pupils to make linkages between subjects.
Provide pupils the opportunity to become independent learners.
Key Stage 3
At Key Stage 3, pupils undertake the following units of study:
Year 8 - 2 periods per week
Where am I?
OS Map Skills
Why does it always rain on me?
Year 9 - 3 periods per week
What a disaster!
Settlement and Economic Activity
Rivers
Year 10 - 2 periods per week
Our Crowded World
Our Unfair World
Our Changing World
GCSE Course - 4 periods per week
At Key Stage 4, pupils study the CCEA specification for GCSE Geography. This is a unitised specification comprising of three units which are all assessed via external examination. The elements being undertaken are detailed below.
ELEMENT

WEIGHTING

WHEN TAKEN

Unit 1: Understanding Our Natural World

This unit covers the following themes:

Theme A: River Environments (25%)

Theme B: Coastal Environments (25%)

Theme C: Our Changing Weather and Climate (25%)

Theme D: The Restless Earth (25%)

40%

End of Year 11

Unit 2: Living in Our World

This unit covers the following themes:

Theme A: Population and Migration (25%)

Theme B: Changing Urban Areas (25%)

Theme C: Contrasts in World Development (25%)

Theme D: Managing Our Environment (25%)

40%

End of Year 12

Unit 3: Fieldwork

Fieldwork is assessed through an external examination but supported by primary data collection.

20%

End of Year 12
A popular choice at GCSE, results in recent years have been as follows:
| | | |
| --- | --- | --- |
| | A* - C | N.I. Average |
| 2016 | 100% | 61% |
| 2017 | 86% | 63% |
| 2018 | 71% | 64% |
| 2019 | 71% | 65% |
| 2020 | 100% | 80% |