Home Economics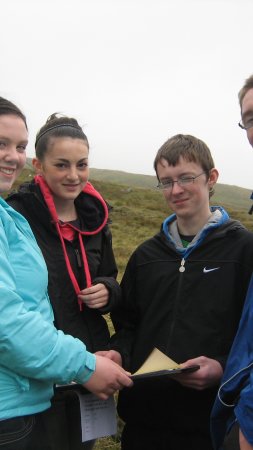 CCEA GCSE HOME ECONOMICS: FOOD AND NUTRITION
The GCSE Home Economics: Food and Nutrition specification offers opportunities to build on the knowledge, skills and capabilities developed through the delivery of the Northern Ireland Curriculum at Key Stage 3. It encourages students to develop knowledge and understanding of the science behind food. Topics include food provenance, food processing and production, macronutrients and micronutrients, government nutritional guidelines, and food safety. Students also develop practical skills in food preparation, cooking and presentation.
They also gain knowledge, understanding and skills in areas such as:
health issues associated with dietary and lifestyle choices
the factors affecting how we buy food, what we buy and what we waste
planning meals for people with specific nutritional and dietary needs.
The course helps to prepare young people for adult life and independent living and also provides an excellent foundation for young people who wish to undertake further study in this area for example progression to CCEA's A Level in Nutrition and Food Science. This course also provides a suitable basis for those seeking employment within the Food and Drinks Sector as well as many other jobs including:
Specification
Content

Assessment

Weighting

Availability

Component 1: Food and Nutrition

External written examination

2 hours

120 marks

The written paper includes multiple choice, short and structured questions and questions requiring extended writing.

50%

Will be completed at the end of Year 12

Component 2: Practical Food and Nutrition

Controlled assessment

120 marks

Students complete one task that involves the following:

Part A: Research and Viewpoints;

Part B: Justification of Choice;

Part C: Planning;

Part D: Practical Activity;

and

Part E: Evaluation

Teachers mark the task and these are then submitted to CCEA for moderation.

50%

Will be completed in Year 12
Revise link
https://www.bbc.co.uk/bitesize/subjects/zdn9jhv