Pudsey Burpee Challenge
17th Nov 2023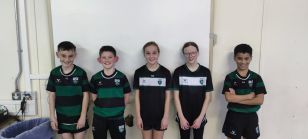 This week in games lessons we have been completing the Pudsey Burpee Challenge in aid of Children in Need.
Over the course of the week, pupils have completed 50 Burpees and others have even challenged themselves further to complete as many as they could in 10 minutes. Lots of determined pupils achieved 150-200 burpees. Although an accurate number is hard to calculate, estimations are around 20-25,000 Burpees completed by both staff and students.
The effort and determination shown by pupils this week has been quite frankly inspiring and they should all feel very proud of their efforts.